Artist. Educator. Activist.
With a BFA in Performing Arts/Dance from Emerson College and an MFA in Choreography from California Institute of the Arts, Rose is a dance artist, improviser, educator, filmmaker, and activist. A transplant to Rochester, she has carved her space in the community while making work with electricGrit dance. Rose's creative interests lie in integrating dance, theater, design, and media. She is a Certified Laban Movement Analyst (CLMA) which has rooted all of her work in somatics and body awareness. Her artistic research centers around collaboration across disciplines, somatics and social justice and the embodiment of activism. A dedicated educator, she has taught at various universities for the past 12 years including Alfred University, The College at Brockport, Dean College and the University of Virginia where, as the Head of Dance, she developed the dance program.
Rose's choreographic work with inFluxdance and SirensProof Films has been featured internationally for the past 14 years and continues to flourish with electricGrit dance. Her full-length work has been featured in various cities internationally. She has been selected for residencies and performance projects including the Dance Complex's I-ARE Residency in Cambridge MA, Green Street Performance Works Project, and the Jacob's Pillow Dance Festival's Choreographers Lab where she received the 2009 Emerging Artist Award. Rose was nominated for the Most Innovative Choreography Award at the Montreal Fringe Festival 2011 for her work with inFluxdance. Her choreography has been shown on the Fringe Festival Circuit where the company was voted Best in Festival at the San Francisco Fringe Festival in 2007 and 2008. In 2012 her work was highlighted in an art installation centering around Dance and Social Change at the Rochester Contemporary Art Center. Between 2016-2020, her work has toured to various festivals including Assemble Festival in Detroit, MI, Southern Vermont Dance Festival, Richmond Contemporary Dance Festival, Rochester International Fringe Festival, MAD Festival, Vision of Sound, and Dances at MuCCC. She was selected as the recipient of the 2020 Western NY Choreographers' Initiative Award, sponsored by Dance Force.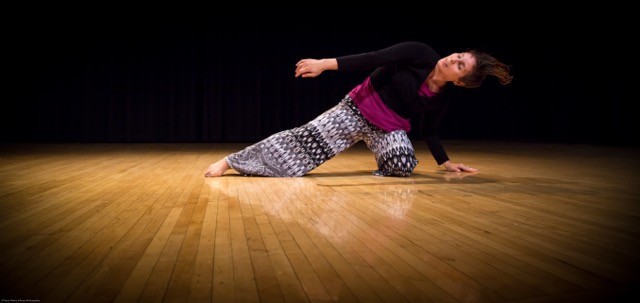 In 2016, Rose co-founded an organization called Artists Coalition for Change Together (ACCT) as a way to engage dancer-citizens in Rochester and beyond. The following year, she received a grant from the Rochester Center for Community Leadership to spearhead an initiative using dance to foster collaborative relationships across various communities. Since then, her work as a community engaged educator and artist has deepened. With ACCT, Rose has co-facilitated multiple community projects including The Reckoning (2018), an interdisciplinary evening that engaged audience members' imaginations and conscience as they wandered through an elaborate environment exploring relevant issues of equity, justice and human rights – ultimately reminding them to get out the vote. In 2019, Rose had the opportunity to serve as a panelist for the NYFA Artist Fellowship in Choreography and the SUNY PACC Prize.
Rose has presented her research and creative work internationally with a focus on dance as an agent of change. She has presented at multiple conferences including but not limited to National Dance Education Organization Conference, Boston Center for the Arts' Martha's Salon, The International Somatics Conference, Body Mind Centering Conference, ISMETA/NDEO Conference, and more. Currently, she is exploring metaphor as it relates to socio-political art making and bodies of resistance while also exploring the impact of Somatics on practices of social justice.
Rose continues to perform her own work as well as work of other artists. In Rochester, she is grateful for the opportunity to be dancing with BIOdance, Anne Harris Wilcox, Heather Roffe (HRdance) and Tammy Carrasco/WildBeast dance.
Currently, she is serving as Senior Lecturer at the University of Rochester in the Program of Dance and Movement.