Artist. Educator. Activist.
With a BFA in Performing Arts/Dance from Emerson College and an MFA in Choreography from California Institute of the Arts, Rose's interests lie in integrating dance, theater, design, and media while engaging in socially conscious dance-making. She is a Certified Laban Movement Analyst (CLMA) which has rooted all of her creative and teaching work in somatics and body awareness. Her current research interests are focused on social somatics, investigating how somatics contribute to positive social change.
As the Artistic Director of inFluxdance and Co-Artistic Director of 83 paperbirds, her full-length work has been featured in various cities internationally including Boston, San Francisco, Los Angeles, Montreal, Toronto and Mexico. She has danced with many contemporary companies and contact improvisation projects in cities across the country including San Francisco, Boston, Rochester, NY and Central Virginia.
While living in San Francisco, she was the founder and co-director of Marin Choreographers' Collective as well as co-founder of Summer Fest Dance Camp for youth. She served as producer for various performances in the Bay Area. Her work has been seen in performances such as the Marin 21st Century Dance Collaboration, Women's Work, and the 23rd Annual Celebration of Craftswomen in SF. In Boston, her work was presented at Crash Art's Tens the Limit Performance and The Dance Renewal Project in 2005. She was one of the recipients of the Green Street Studios Performance Works Project 2006, supported by the LEF Foundation in 2006. In 2009 Rose was selected to create work at the Jacob's Pillow Dance Festival's Choreographers Lab. She received the 2009 Emerging Artist Award.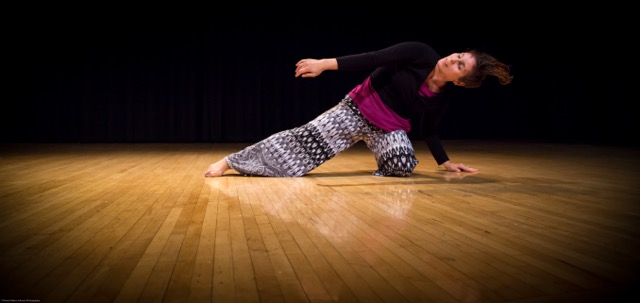 She has been selected for residencies and performance projects including the Dance Complex's I-ARE Residency 2013, the inaugural Green Street Performance Works Project, supported by the LEF Foundation, Sugar Space Artist in Residence (Salt Lake City), and the Jacob's Pillow Dance Festival's 2009 Choreographers Lab where she received the 2009 Emerging Artist Award. Rose was nominated for the Most Innovative Choreography Award at the Montreal Fringe Festival 2011 for her work with inFluxdance. Her choreography has been shown on the Fringe Festival Circuit where the company was voted Best in Festival at the San Francisco Fringe Festival in 2007 and 2008.
Rose has taught at various universities for the past 10 years. These include Emerson College, Alfred University, The College at Brockport and the University of Virginia where, as the Head of Dance, she developed the dance program from the ground up. Much of her artistic research in the academic environment centers around collaboration across disciplines, finding ways to integrate dance with architecture, art, psychology, engineering, art, and music. She has spent a great deal of time presenting at international conferences and dance intensives with a focus on dance and social activism. In 2012 her work was highlighted in a featured art installation centering around Dance and Social Change at the Rochester Contemporary Art Center. Rose has been performing and presenting her research and creative work internationally. She is taking a layered approach to work with dance as an agent of social change. She is forging new socially-engaged dance projects with Artists Coalition for Change (ACCT), an organization she co-founded, in various communities while personally exploring metaphor as it relates to her socio-political art making. She has developed various courses to support her research which allows her to bring this important work to the students population while she continues to deepen her knowledge base.
Currently, she is serving as Senior Lecturer at the University of Rochester in the Program of Dance and Movement.